Attention: All addinexpress add-ons work together or individually so they complement each other and give them additional settings. Its main goal is to give the user the expertise to create their own design without the need for programmers. All it takes is a little skill CSS.
Alladdine Extra Grid.
Addition Addons gives you the ability to modify and design the front end of cs cart standard theme.Without need developer.with a rate of more than 80%, just some css skills.
You can also grant this feature to vendorss.
Please see this link:
front end : demo.alladdinexpress.info
back end : https://demo.alladdinexpress.info/admin.php
user: demo@demo.alladdinexpress.info
password : 123456789Aa
The following features are available in it:
The addition add-ons gives you great flexibility to customize the front end.
You can also customize with some css skills.
Grant permission to vendors to customize their stores.
With simple steps, you can customize the front end.
1: Control the size of the grid
2: Set a background (image/color)
3: Control the margins of the internal and external network
4: Add a frame and set a color
5: Direct block customization with css code (direct injection)
installation
1- Go to the control panel
2- Then choose Add-ons
3- Manage add-ons
4- Click on the gear button and select Manual installation.
5- In the opened pop-up window select the add-on file, where the required archive is located. Then click Upload & Install.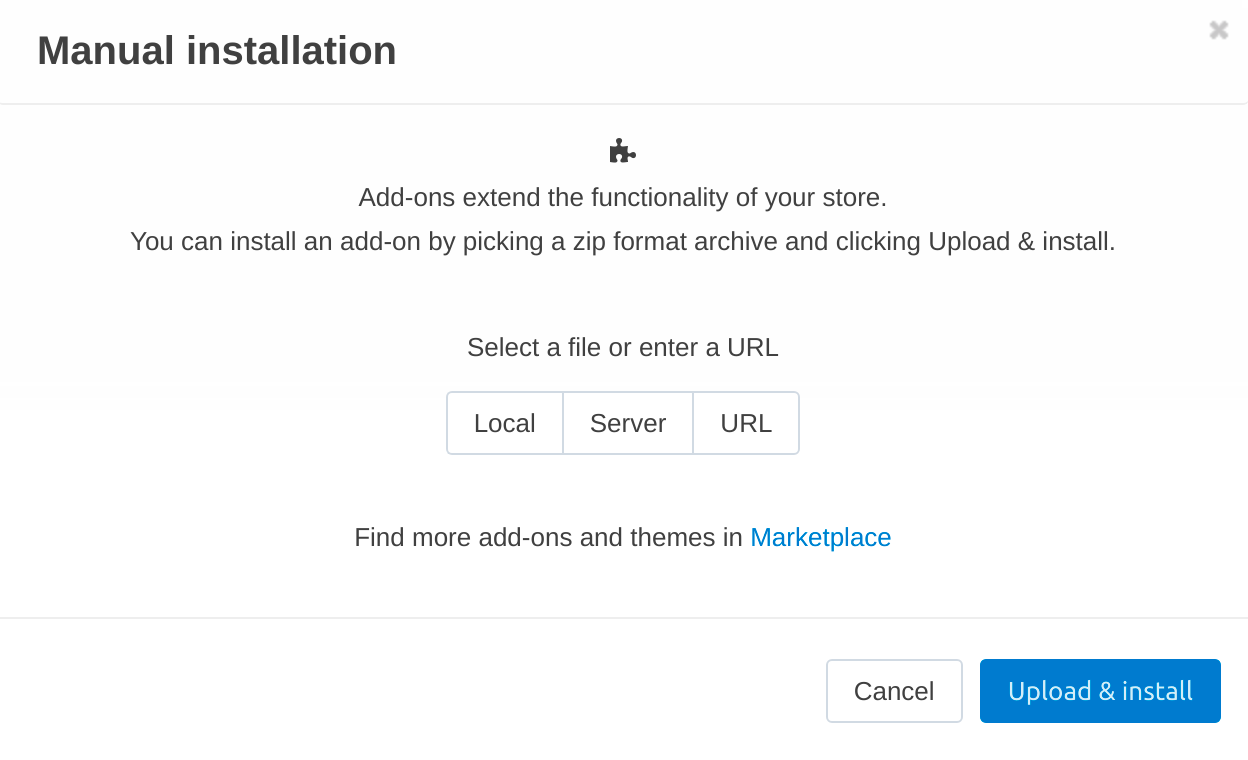 Activation and proof of ownership
After completing the installation process, go to the add-ons Enter the owner's e-mail. save the settings and then activated

permission to merchants
1- frome control panel Click on the Add-ons -> Alladdinexpress
2- Then choose Add-ons (MHD: Extra Gird Option)
3- Click on settings
4- Click on the checkbox to Allow for Vendors.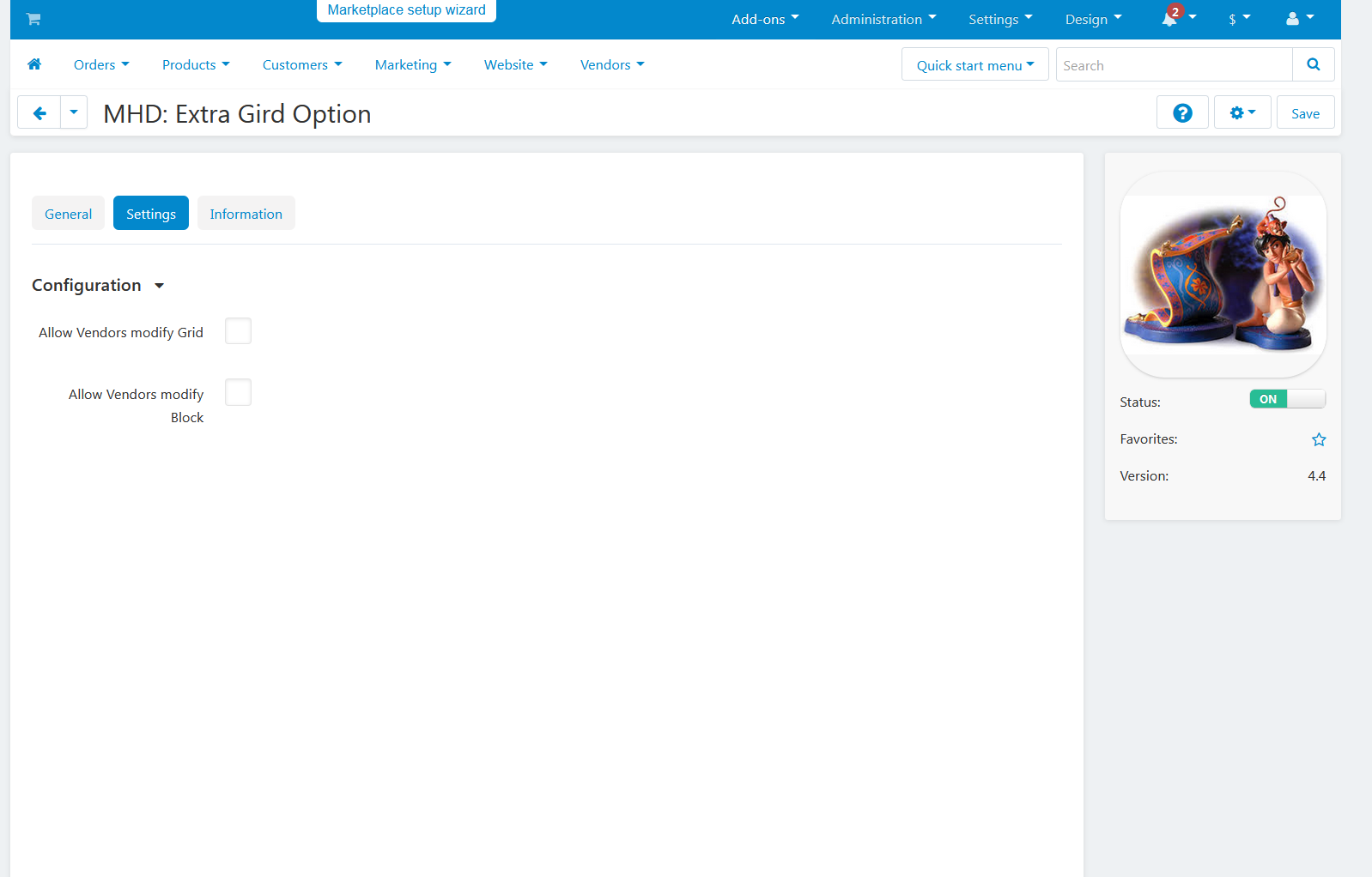 config children's enclosures: grids and blocks
Child containers (also known as grids) allow for more elaborate and complex storefront page layouts. Multiple grids of specific sizes, positions, and styles can be nested within a root container or within other grids. Each grid may include one or more boxes containing information of a certain type.
To confige :
Click the symbol on the grid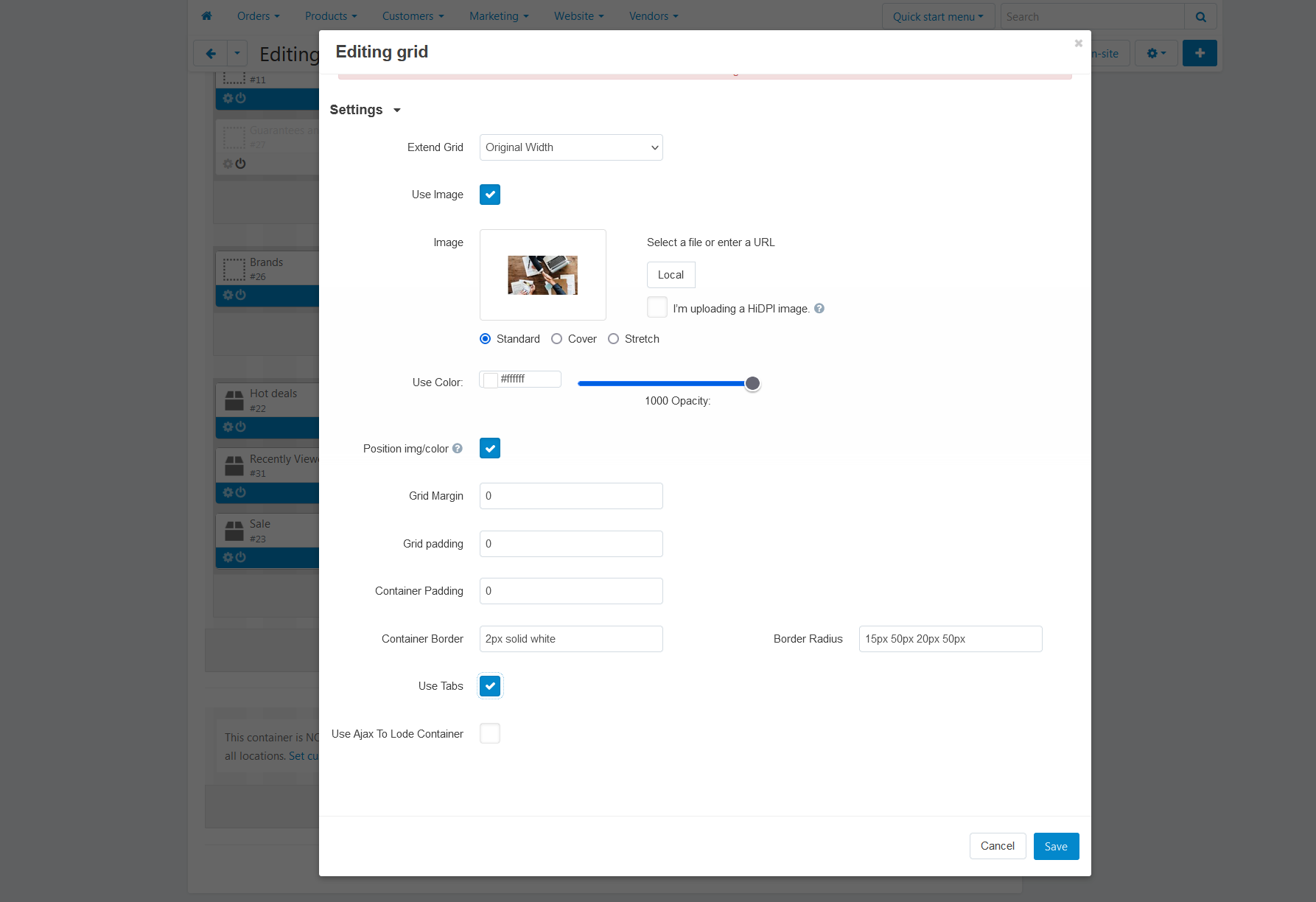 * Grid extension: three options
1: default (original display)
2: extended
3: full width
* Use Image: To set a background image for the grid
* Use Color: Sets the background color of the grid
* Position / Color: When this option is selected, the background (image / color) will be displayed within the content
* grid margin: example (0px 0px 0px 0px)
* grid area: example (0px 0px 0px 0px)
* padding container: example (0px 0px 0px 0px) is the block
* Container borders: add a border to the block with color example (2px solid white)
*Border Radius: round border example(15px 50px 20px 50px)
* Use tabs: to combine more than one block into one window
* Use Ajax to load the container: it makes loading blocks more flexible and fast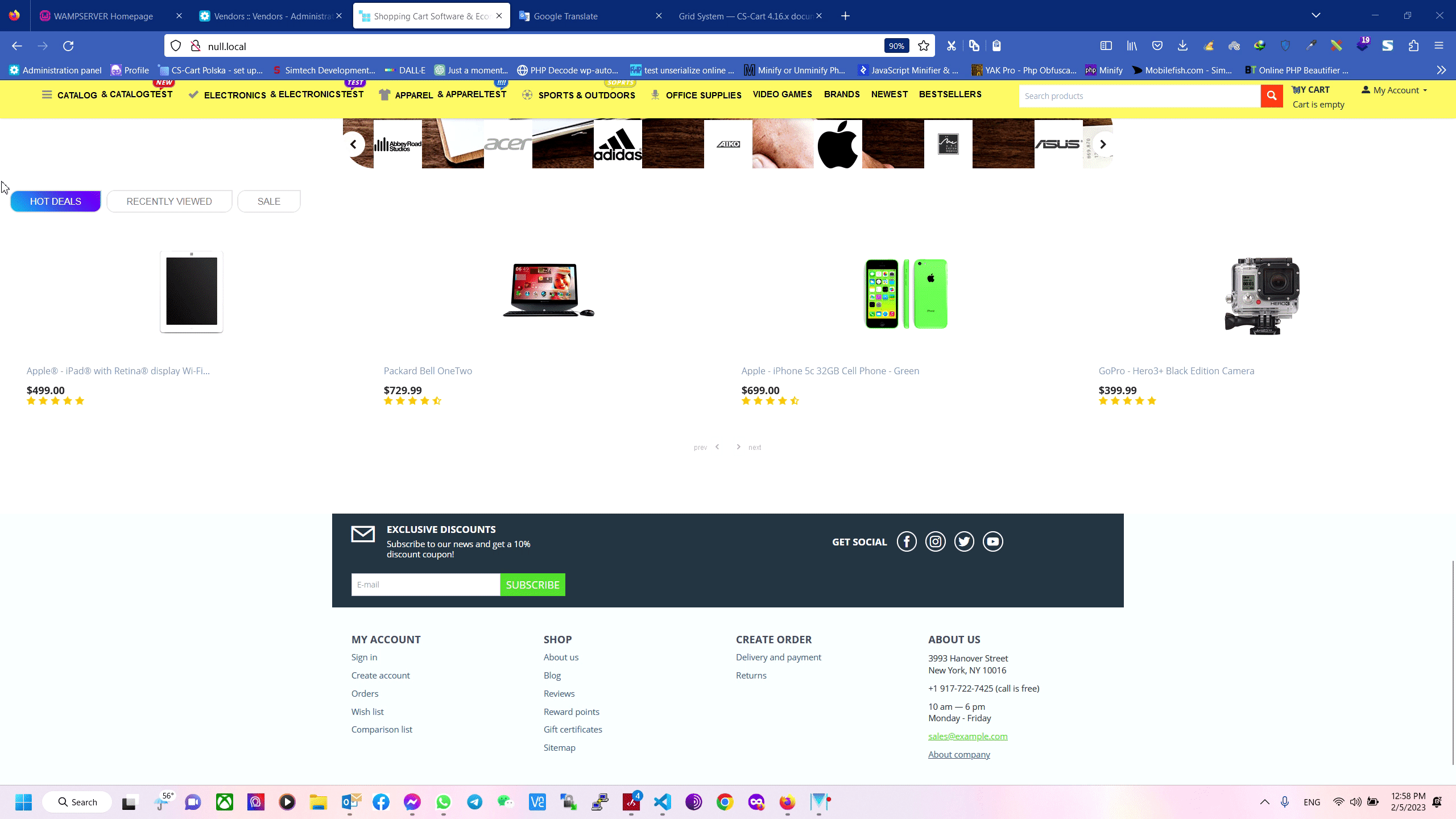 container block inject css
Click the symbol on the block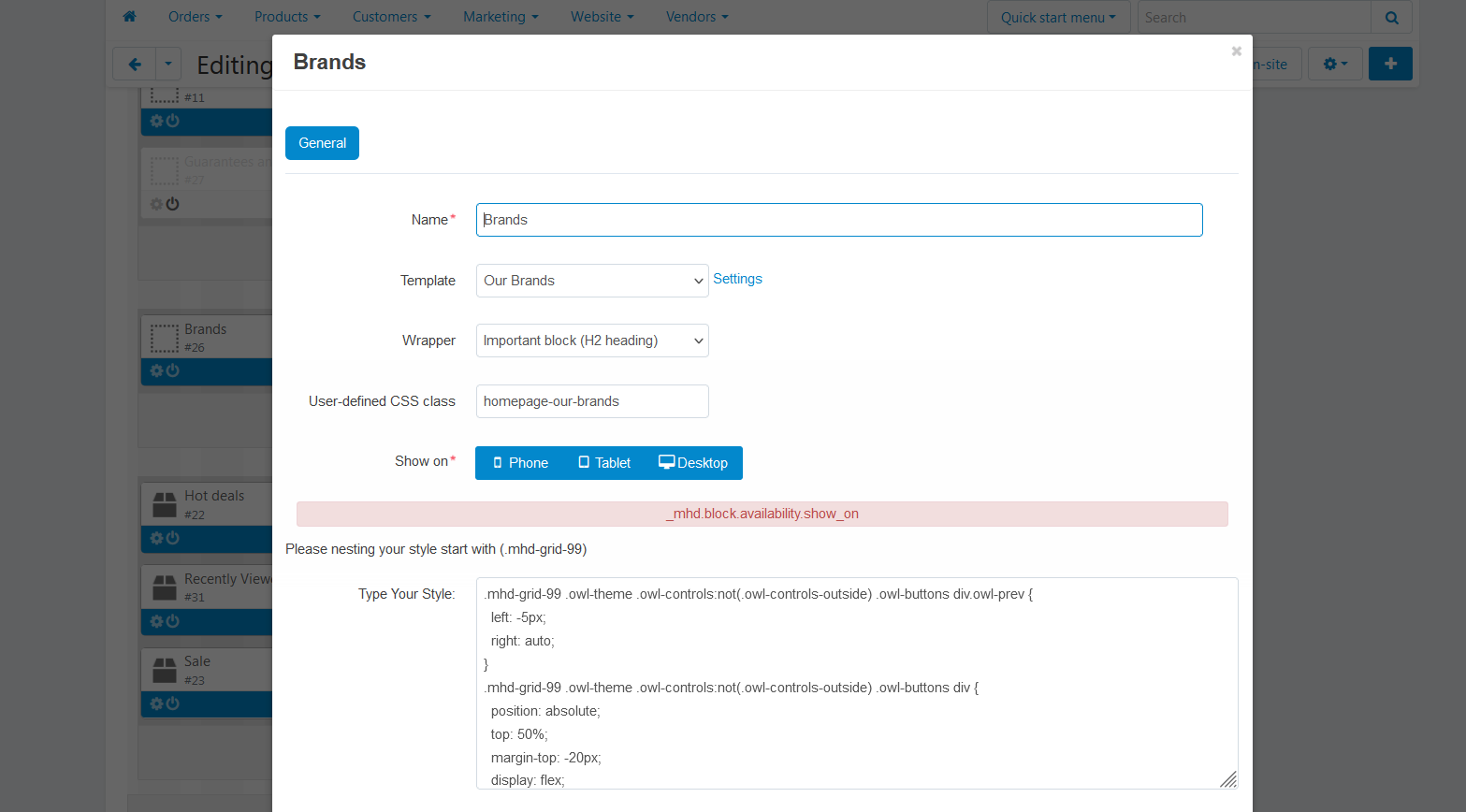 cs cart versions :
CS-Cart

Multi-Vendor

CS-Cart Ultimate

Multi-Vendor Ultimate

Multi-Vendor PLUS
Compatible versions:
4.15.2

4.15.1.SP4

4.15.1.SP3

4.15.1.SP2

4.15.1.SP1

4.15.1

4.14.3

4.14.2.SP1

4.14.2

4.14.1.SP1

4.14.1

4.13.3

4.13.2.SP2

4.13.2.SP1

4.13.2

4.13.1

4.12.2

4.12.1

4.11.5

4.11.4

4.11.3

4.11.2

4.11.1

4.10.4.SP1

4.10.4

4.10.3

4.10.2

4.10.1