Attention: All addinexpress add-ons work together or individually so they complement each other and give them additional settings. Its main goal is to give the user the expertise to create their own design without the need for programmers. All it takes is a little skill CSS.
Alladdine Icons - Adds an icon font.
It gives you the ability to change icons (front end/back end), as well as the behavior of the blocks that contain them.
Allow sellers in (multi-vendor/multi-vendor plus) to add icons to product/description/ext.... pages.
Please see this link:
front end : demo.alladdinexpress.info
back end : https://demo.alladdinexpress.info/admin.php
user: demo@demo.alladdinexpress.info
password : 123456789Aa
The extension contains more than 1,000 built-in code fonts, we have collected various fonts that suit all tastes and cater to different sites.
The following features are available in it:
Over 1,000 new icons for your store
No need for javascript
Control via CSS
Infinite scalability
Support for Retina
The narrator agrees
In the admin panel, it is easy to search for icons and add them directly in the editor.
installation
1- Go to the control panel
2- Then choose Add-ons
3- Manage add-ons
4- Click on the gear button and select Manual installation.
5- In the opened pop-up window select the add-on file, where the required archive is located. Then click Upload & Install.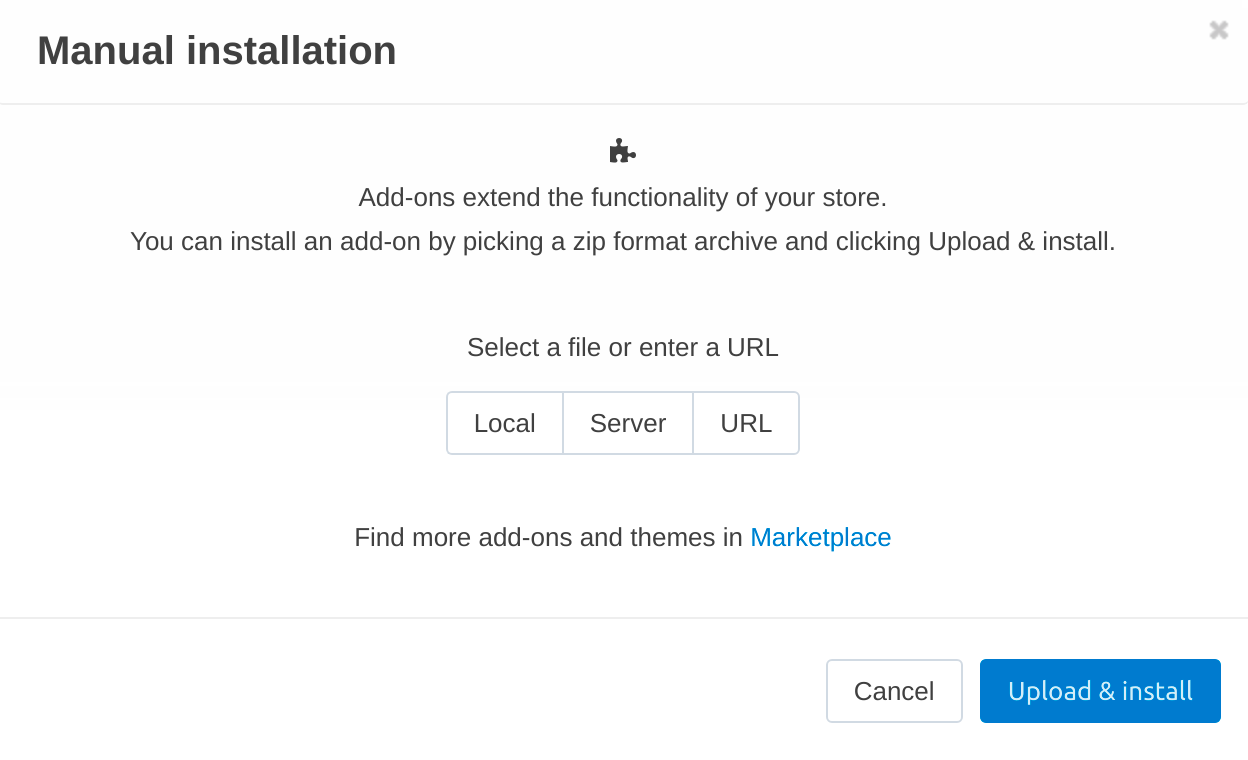 Activation and proof of ownership
After completing the installation process, go to the add-ons Enter the owner's e-mail. save the settings and then activated

permission to merchants
1- from control panel Click on the Add-ons -> Alladdinexpress
2- Then choose Add-ons (icons: font )
3- Click on settings
4- Click on the checkbox to Allow for Vendors.

Icon select
1- from control panel click add-ons -> menu icon
2- Hover your mouse over the icon, you will see option copy, preset , and you can paste the content.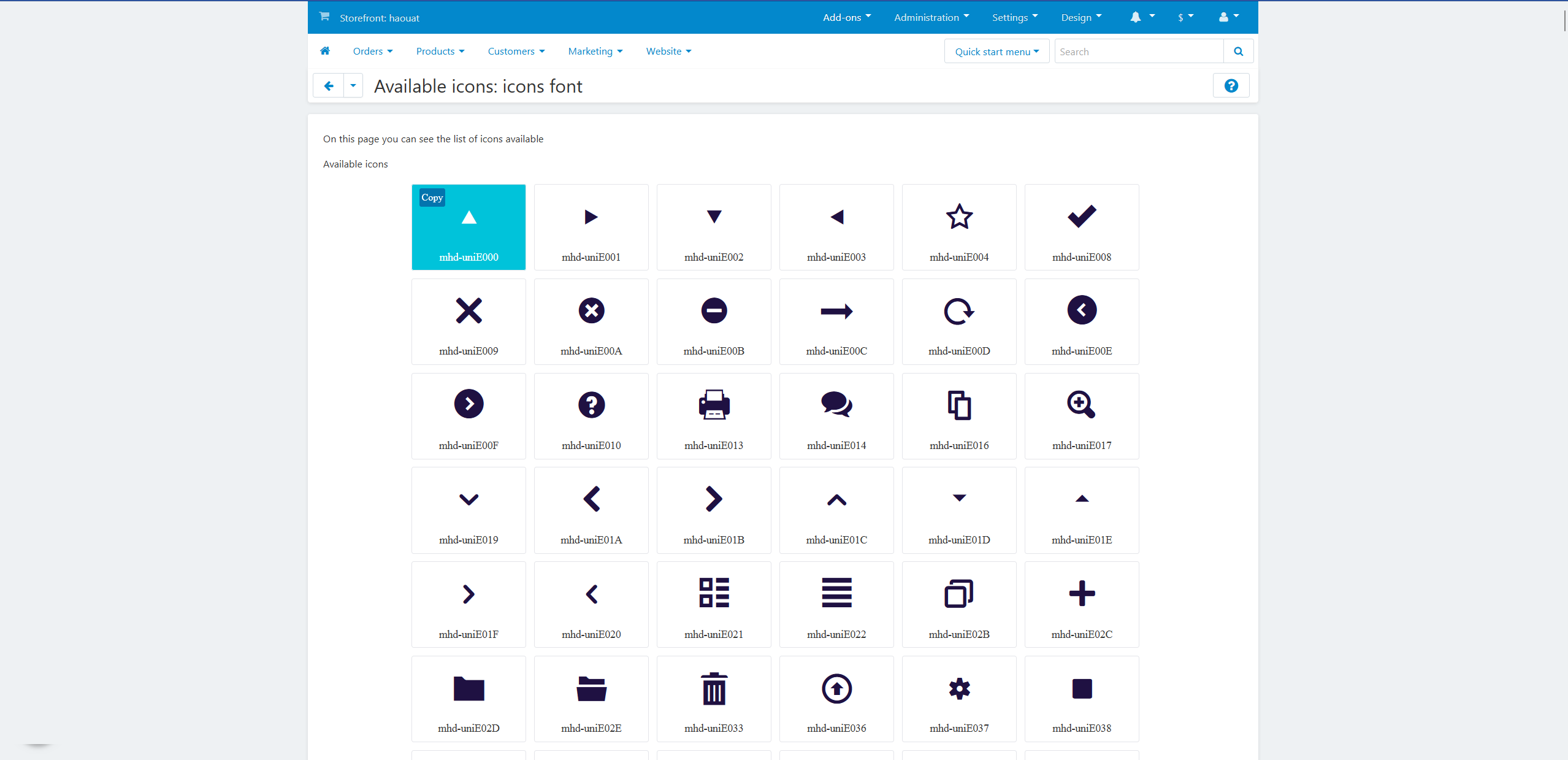 cs cart versions :
CS-Cart

Multi-Vendor

CS-Cart Ultimate

Multi-Vendor Ultimate

Multi-Vendor PLUS
Compatible versions:
4.16.1

4.16.2

4.15.2

4.15.1.SP4

4.15.1.SP3

4.15.1.SP2

4.15.1.SP1

4.15.1

4.14.3

4.14.2.SP1

4.14.2

4.14.1.SP1

4.14.1

4.13.3

4.13.2.SP2

4.13.2.SP1

4.13.2

4.13.1

4.12.2

4.12.1

4.11.5

4.11.4

4.11.3

4.11.2

4.11.1

4.10.4.SP1

4.10.4

4.10.3

4.10.2

4.10.1