Attention: All addinexpress add-ons work together or individually so they complement each other and give them additional settings. Its main goal is to give the user the expertise to create their own design without the need for programmers.
Alladdine Live Search
Advanced Search Enhancement for CS-Cart
Alladdine Live Search is a powerful CS-Cart add-on that revolutionizes the search functionality of your online store. With its fast and dynamic search results, this add-on provides an enhanced search experience for your customers, helping them find what they need quickly and efficiently.
Key Features:
Customizable Search Options: Alladdine Live Search empowers your users to refine their search results using specific or general keywords. By allowing flexible search options, customers can easily narrow down their search criteria to find the desired products or services.
Instant Display of Relevant Results:
Upon entering a search query, Alladdine Live Search instantly presents relevant and aggregated search results in a convenient drop-down list. This real-time display ensures that users can explore relevant options without waiting for page reloads, significantly improving their overall browsing experience.
Category-Based Search:
The add-on seamlessly integrates with your CS-Cart store, enabling users to perform searches within specific categories. This feature streamlines the search process and assists customers in finding products or services within their desired categories more efficiently.
Scheduled Search Tracking:
Alladdine Live Search includes a valuable feature that allows managers to schedule and track search queries made by visitors. This functionality provides valuable insights into customer preferences and helps managers make informed business decisions based on user search behavior.
Keyword Visibility and Traffic Generation:
The add-on enhances the visibility of keywords by displaying them within categories, thereby driving targeted traffic to your store. By optimizing the search experience, you can attract more potential customers and increase conversions.
SEO-Friendly:
Alladdine Live Search goes beyond enhancing the user experience and can also be utilized for search engine optimization (SEO) purposes. By leveraging the add-on's features and functionalities, you can improve your store's search rankings and increase organic traffic from search engines.
Easy Customization:
With Alladdine Live Search, customization is made simple. You can effortlessly modify the appearance and behavior of the search extension without the need for coding. The add-on provides intuitive settings that allow you to customize various aspects to align with your store's branding and user preferences.
Upgrade your CS-Cart store with Alladdine Live Search and provide your customers with a fast, intuitive, and personalized search experience. With its advanced features and easy customization options, this add-on enhances search functionality, boosts user engagement, and drives conversions, ultimately contributing to the success of your online business.
Please see this link:
front end : demo2.alladdinexpress.info
back end : https://demo2.alladdinexpress.info/admin.php
user: demo@demo.alladdinexpress.info
password : 123456789Aa
installation
1- Go to the control panel
2- Then choose Add-ons
3- Manage add-ons
4- Click on the gear button and select Manual installation.
5- In the opened pop-up window select the add-on file, where the required archive is located. Then click Upload & Install.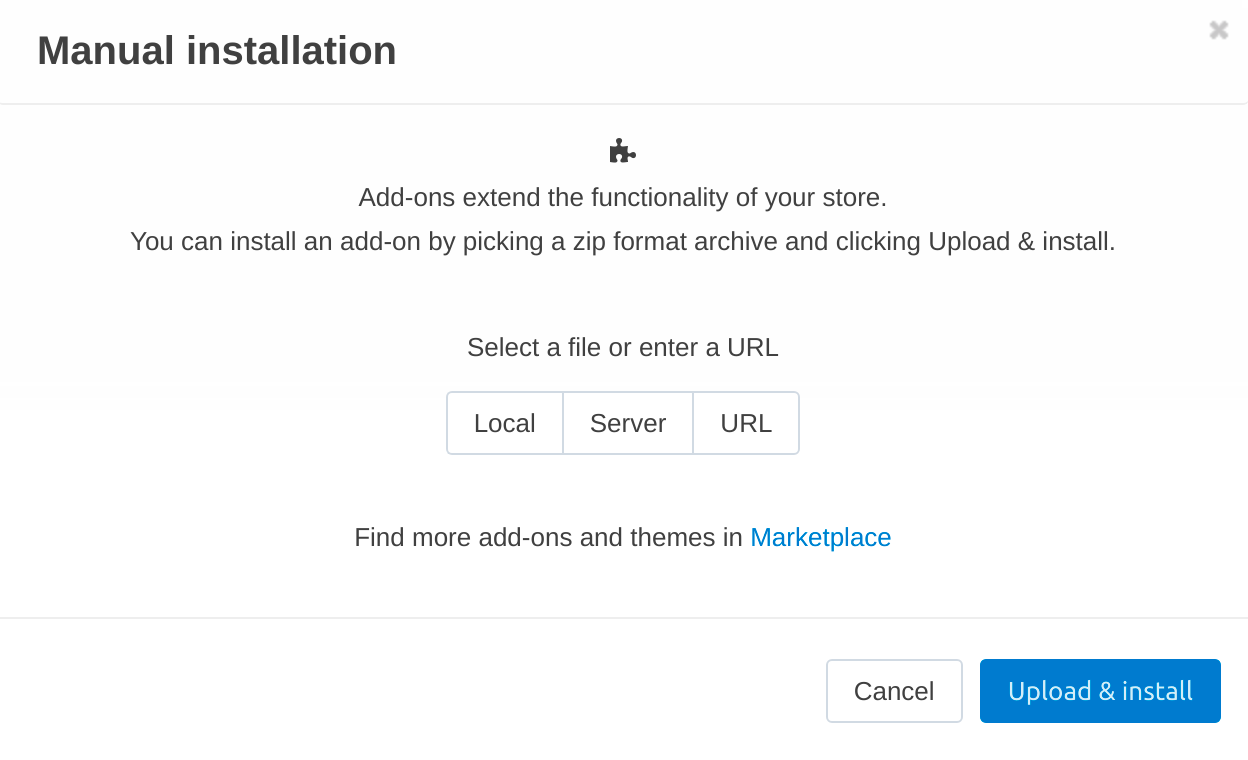 Activation and proof of ownership
After completing the installation process, go to the add-ons Enter the owner's e-mail. save the settings and then activated

Settings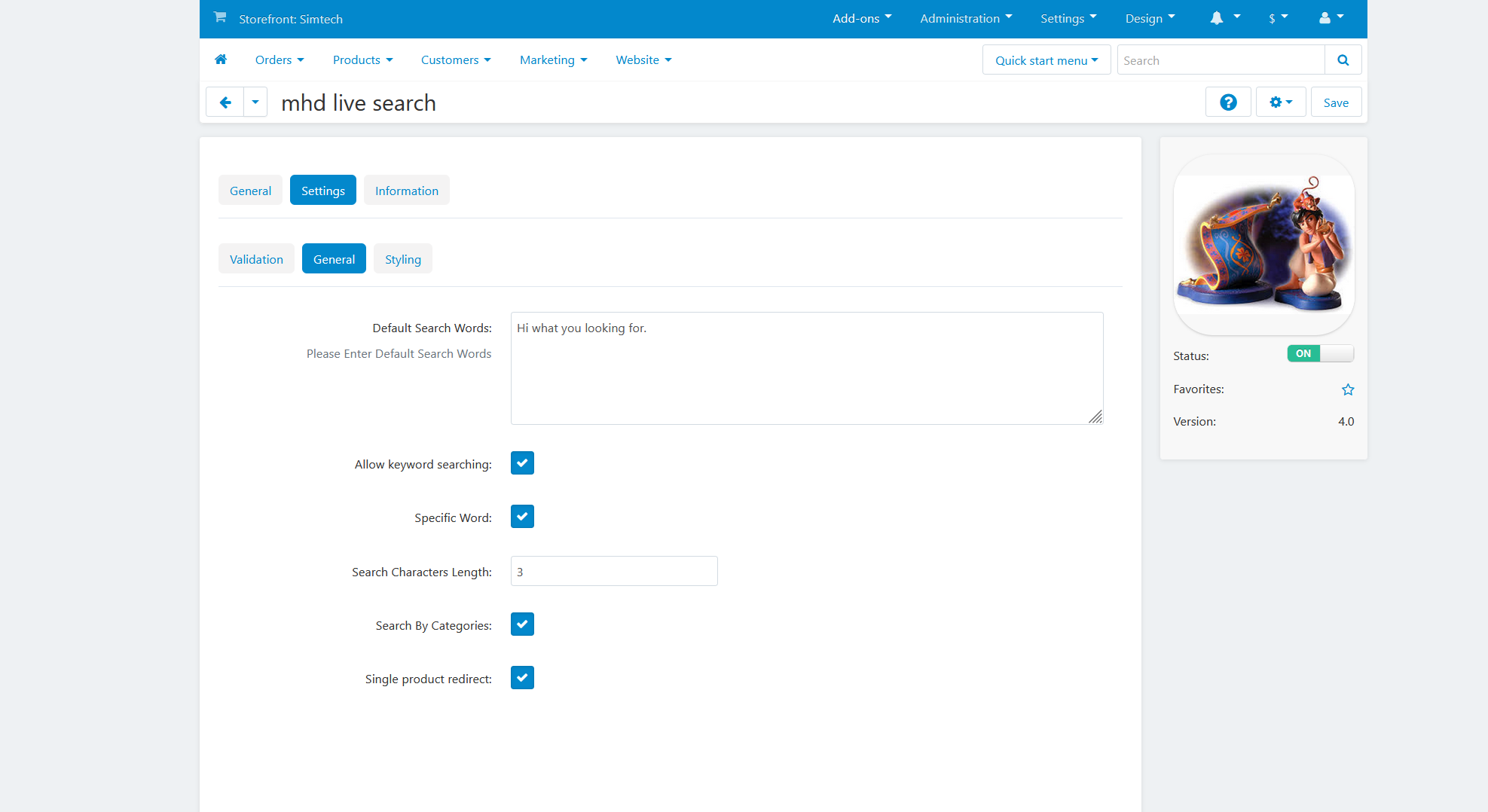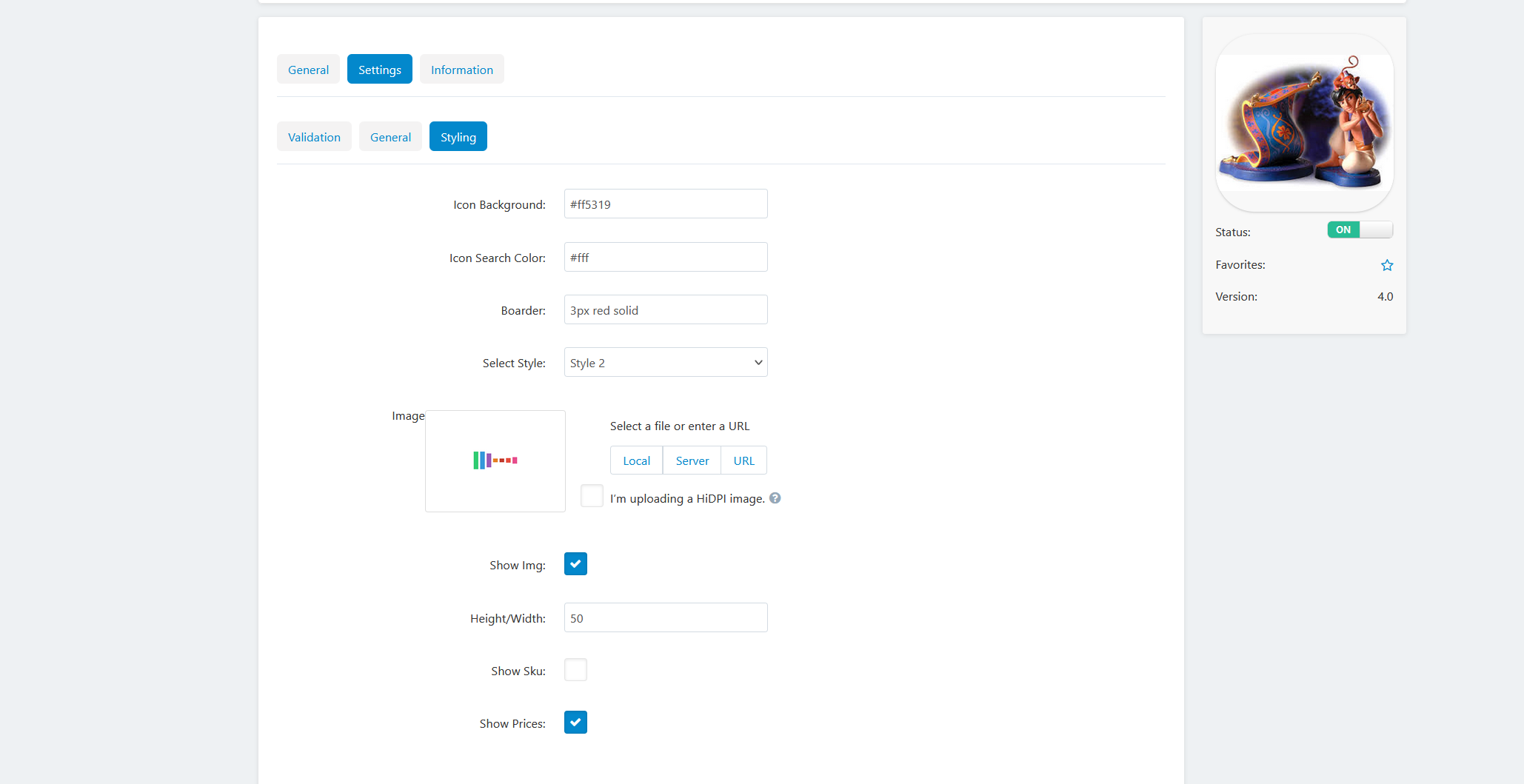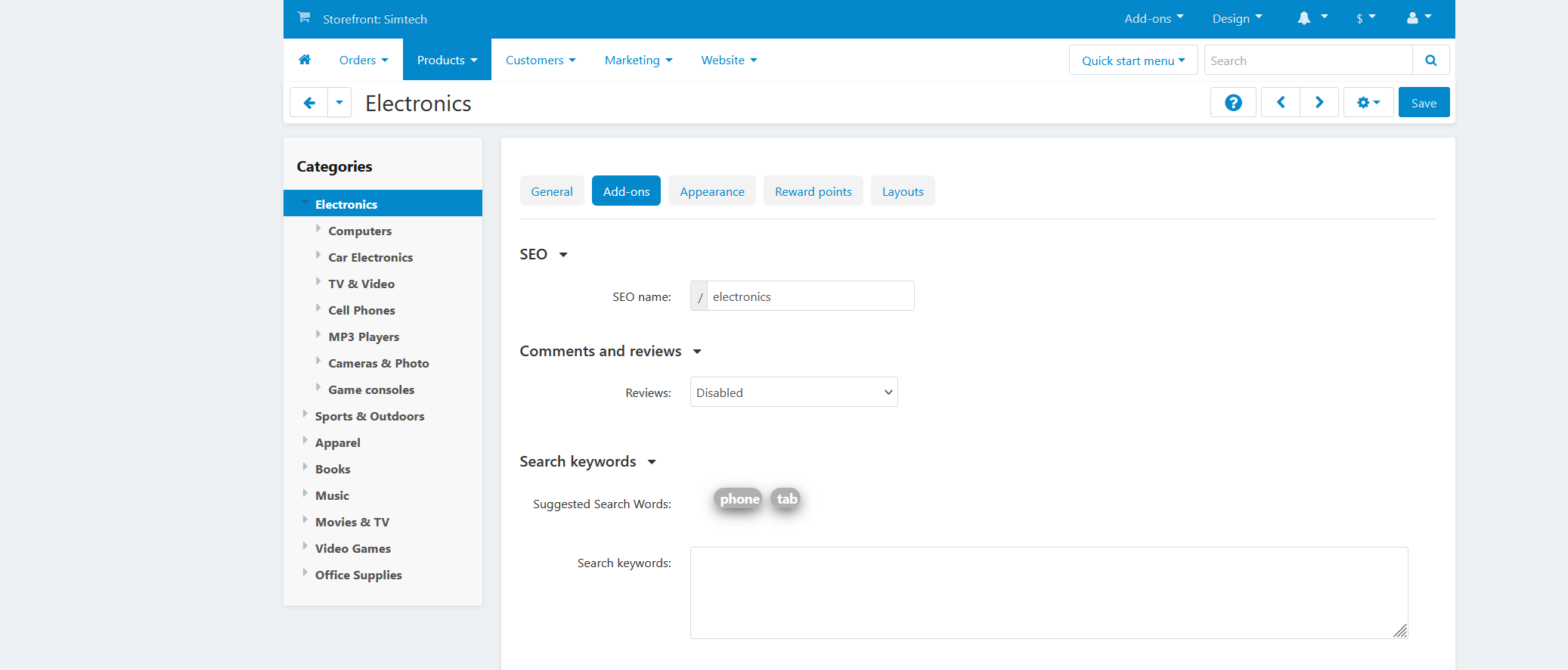 cs cart versions :
CS-Cart

Multi-Vendor

CS-Cart Ultimate

Multi-Vendor Ultimate

Multi-Vendor PLUS
Compatible versions:
4.16.1

4.16.2

4.15.2

4.15.1.SP4

4.15.1.SP3

4.15.1.SP2

4.15.1.SP1

4.15.1

4.14.3

4.14.2.SP1

4.14.2

4.14.1.SP1

4.14.1

4.13.3

4.13.2.SP2

4.13.2.SP1

4.13.2

4.13.1

4.12.2

4.12.1

4.11.5

4.11.4

4.11.3

4.11.2

4.11.1

4.10.4.SP1

4.10.4

4.10.3

4.10.2

4.10.1

4.9.3

4.9.2

4.9.1